| | |
| --- | --- |
| | Office Planned Maintenance for Windows |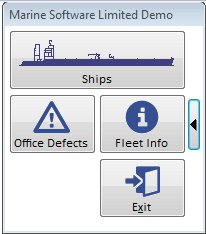 The Office Planned Maintenance product enhances remote technical management by providing ship managers and owners with easy access to all key fleet maintenance data.
Superintendents can issue action list items for vessel crews' to respond, along with providing technical feedback on any outstanding vessel defect raised. 
Fleet based reporting is available on a 'per ship' or user defined 'fleet' basis.
An integrated data transfer system enables the office to transfer superintendent responses back to the fleet via email, USB stick or automatically via our Cloud Transfer Service.
Further Information
If you would like more information about this product or wish to receive a free on-line demonstration please contact us using the link below.