Marine Software Newsletter - August 2013
Simple just got even Simpler!
Maintaining its core ethos of simplicity, U.K based Marine Software have launched a new system "Status" upgrade feature for the Marine Planned Maintenance, Marine Storekeeper and Marine Purchasing software products.
This new status summary is automatically displayed to screen upon launching the product, where ship/shore users can immediately review system status to include easy hyperlinks from the displayed summary values to the relevant system areas.
Marine Planned Maintenance users, for example, can quickly identify any ISM Safety Critical Job Cards that have overdue jobs, and the specific PM jobs in question. The status also displays any outstanding ship Defects updated from the office superintendent, highlighting that a change has occurred during the last data import. In addition, users can quickly sign off outstanding PM jobs directly from the displayed hyperlink results and look ahead 7 days to identify all PM Jobs that will be due across all departments.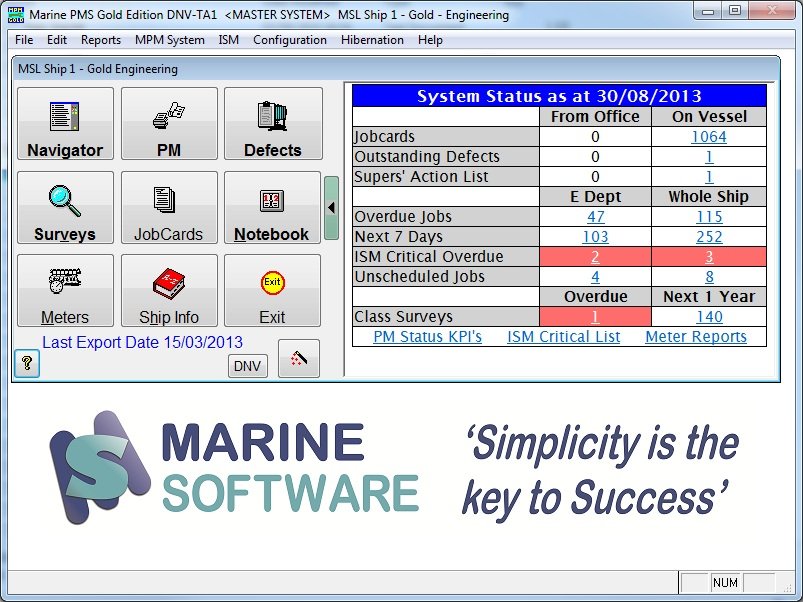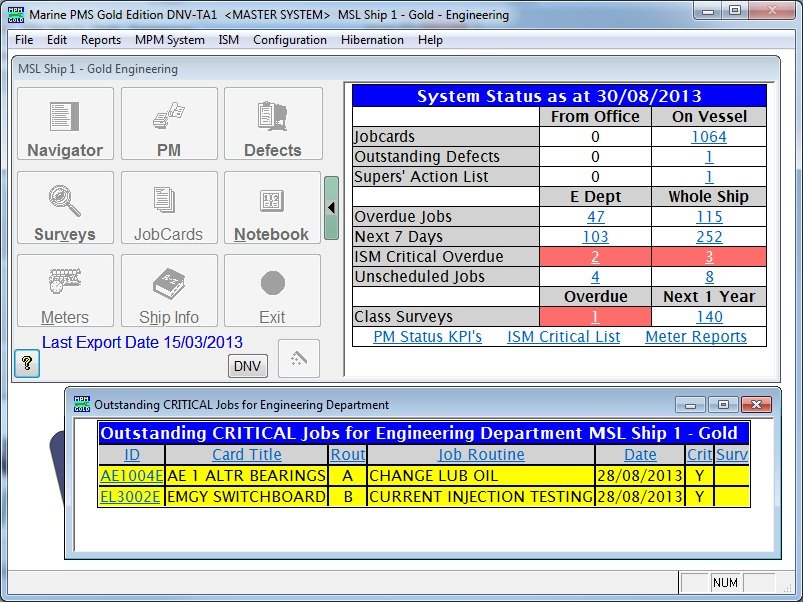 The Marine Purchasing system displays key information to highlight requisitions out for quotation, awaiting approval and all outstanding Purchase Orders. The Marine Storekeeper also includes the number of inventory items where stock on hand is zero, in addition to displaying the latest 50 stock issues and receipts with a simple click of a button.